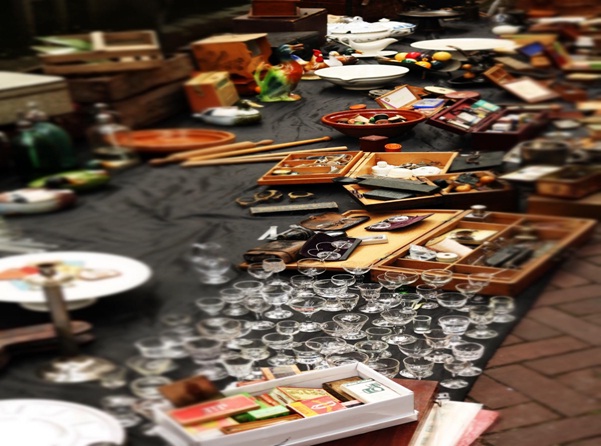 04 Mar

Flea Market Fiascos to Beware Of

Flea markets can be exhilarating and make you feel as though you are on the hunt for an item that you haven't even thought of yet. This excitement can sometimes get the best of you when trying to make a good decision as to whether something is really worth the price you are paying for it.

 Am I getting ripped off?

Is this quality up to par?

Do I really need it?

 These are reasonable questions you should be asking yourself when you at your favourite flea market. Make sure you have the best information on what to buy and what to avoid when you are on that hunt.
Avoid Used Personal Items
This one is pretty straight forward. No one wants second hand underwear, mattresses, bathing suits, and of course toothbrushes. You don't know how clean the previous owner was and the savings that you might get would not outweigh the negatives.
Steer clear of these for sure and you will be well on your way to having a great flea market experience.
Say No
This can be a tough thing for many of those who really enjoy flea markets. There is that one "must have" item that is trying to get the best of your better judgement.
You might have been haggling with a vendor for awhile going back and forth and he isn't willing to compromise on the price. You think to yourself about still getting it even though you know it's a rip off.
Walk away and go find a better deal somewhere else in the flea market. You'll thank yourself later for it.
Find Items that you Can Give Second Life to
Think about the possibilities and the inventive ways you can make a piece of furniture or various flea market finds more than what they are today.
A lot of things you will find will be beat up and in need of some tlc. Some new paint, a little handy work, and time and effort can transform that old seemingly dull flea market object.
These fixed up items might be something you could sell on your own or at a flea market for a profit since you added value to it. Options are endless when you have a creative mind and a little ingenuity here.
Know What You're Getting Before you go
Make a list, check it, and then check it again to ensure you are remembering everything you need. At many flea markets there are hundreds of vendors with thousands of items and countless options for you to entertain.
Having a plan lets you streamline your experience and helps you keep on track of everything you came for. Distractions are easy to come by and can steal your time away from what is necessary.
You can also create a wishlist of other items you would like to have if you have the time or room in your budget. This way work and play can both have there place and you can conquer the flea market without it conquering you.