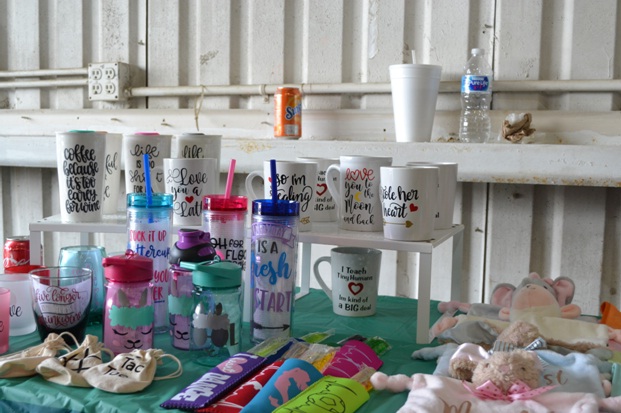 04 Mar

The Hidden Gems you can find at a Flea Market – Daniel

Flea markets offer an experience that is unlike any other kind of traditional store or shop that you could go to. Rows upon rows of items that could be antique, eye catching, or just hunks of junk wait for someone to come and check them out.

What are the best items to pick up at a flea market that you won't regret getting later? After all, there is no guarantee about what you get, the quality of the item, and many other questions can arise.

Check out these examples of what hidden gems you can find at any flea market if you take the time and do some digging.
Wooden Furniture
This is where, if you're careful, you can strike gold. Even though any wooden tables, chairs, desks, or dressers might be a bit beat up, you're likely to find something of extreme value without an extreme price tag.
Wooden pieces of furniture can help define your homes style if you are going for a rustic look. You can also bring them back to life with just a little bit of paint and some touching up.
That way you can still maintain the worn-in old school feel of the furniture and still be able to clean it up a bit.
Old Frames and Pictures
You might have that amazing painting or picture that would be just perfect, if only you had a frame to give it that final touch. At flea markets there tend to be no shortage of frames with and without pictures.
The best aspect of this is that you can use the frame, picture, or both depending on what your goal is. If you just need a frame for an already existing piece of yours, boom you got it. If you found a picture you love but don't like that frame, than you can use it for something else or ditch it altogether.
When it comes to frames and pictures versatility is what you should have in find.
Mason Jars and other Glass Bottles
Glassware probably wouldn't be on the top of your list when it comes to great finds at the flea market. But, the adventure of the flea market can show you how to use seemingly single use items for a ton of unique things.
Besides using them for drinks, glass jars can be lovely decorations that you can fill with flowers and much more. You can put everyday items that you are already using and store them. Store your toothbrush, q-tips, and other toiletries in a mason jar to ensure you never lose them.
You can even make your own candles with some of this glassware if you want to get super creative and fancy. Don't limit yourself with the options you get with this great find from the flea market.