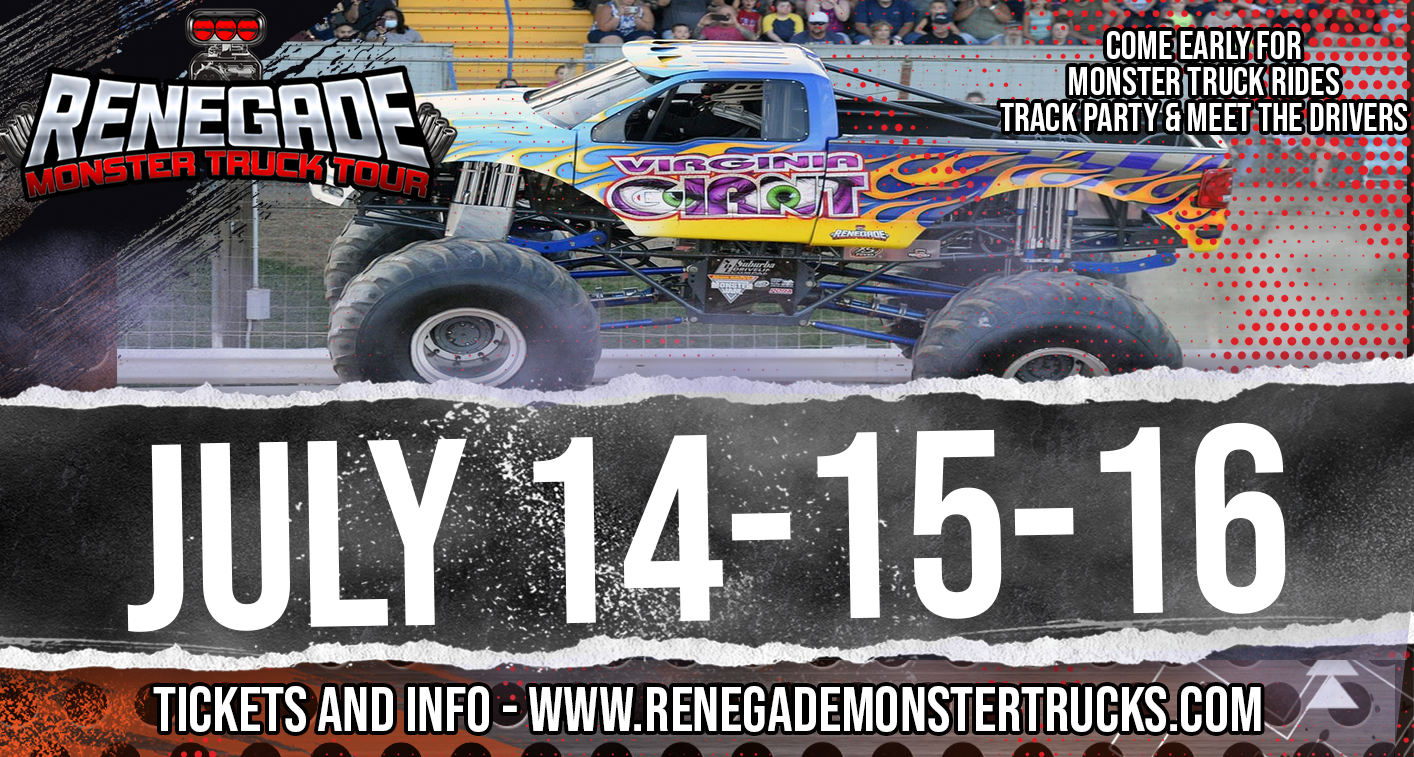 Date
Jul 15 2023
Expired!
Renegade Monster Truck Tour
For the FIRST TIME EVER! Monster Trucks blast into the Anne Arundel County fairgrounds here in Crownsville, MD  – July 14, 15&16 for 3 HUGE SHOWS featuring Monster Trucks, Freestyle Motocross, and MORE!
For a limited time, buy NOW and save 25%
 EVENT ENTERTAINMENT 
 Renegade Monster Trucks Battling in Best Trick, Side-by-Side Racing and Freestyle competitions. The field of superstars include Stinger Unleashed, Virginia Giant, Shockwave & Beware!
 Freestyle Moto-Cross Stunt Riders
 Mini Monster Truck Series
 Track Party
 Monster Truck Rides & More!
 MONSTER TRUCK RIDES 
Take a ride on the Stinger Unleashed Monster Ride Experience!
 Tickets available online!
 Any age allowed to ride!
 Rides available before the start of the show
Pre show Track Party
Upgrade your experience with a Track Party Pass and get ALL of the following:
 See the massive 10,000 pound monster trucks up close
 Exclusive driver autograph session
 Monster Coloring Station
 Wreck Pit Monster Toy Box
 EVENT DATES & TIMES 
 Anne Arundel County Fairgrounds – Crownsville, MD
Times 
Friday Evening Show
 All kicks off at 10:00am with the Track Party
 Engines Fire at 12:30pm
 All kicks off at 10:30am with the Track Party
 Engines Fire at 1:00pm
 TICKETS 
‼ Earlier you buy, the more you save